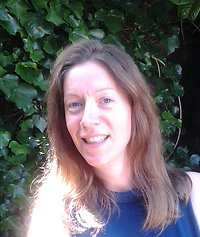 Welcome to Elizabeth Turp Counselling & Psychotherapy - South Liverpool and Liverpool City Centre, Merseyside
Please get in touch to find out about current availability for in-person and online sessions.

See 'Archived articles' and 'Articles' pages for information about living with chronic illness: coping, pacing and counselling.
If you are a helping professional see podcast page for the 'How We Care' podcast considering the joys & challenges we face, and how best to look after your own wellbeing and develop effectiveness.


Are you struggling with low mood?
Do you have problems sleeping?
Have you felt 'not right' for some time, but are unsure why?
Have you been diagnosed with a chronic illness that is making you worried for the future?
Are you a creative person who feels blocked or unfulfilled?
Are you experiencing overwhelming stress?
Are you finding that memories from the past are becoming harder to deal with?
Do you have a problem in a relationship that you're not sure how to deal with?


If you think you could benefit from a place to explore your thoughts and feelings in a confidential setting in Liverpool, counselling may be for you. Click here and scroll down for some answers to common questions, fears and unknowns that people express about coming to see a counsellor for the first time. Worried it may feel overwhelming or that you won't know what to say? I've tried to answer these concerns and more.
I have been a counsellor in Liverpool, Merseyside for 26 years
I am committed to providing counselling in a safe, confidential and non-judgemental environment. I work with adults on a one to one basis with the aim of assisting you to find ways to address your difficulties, enhance your life and live more fully. For more on how I work.

I also offer public talks and group training sessions to charities, support groups and professionals about self-care and living well with chronic physical illness. See here for my articles on wellbeing and health and Long Covid and ME/CFS information here Click here for my book 'CFS/ME - Support for Family & Friends'.
I offer counselling online and at two locations in Liverpool City Centre and South Liverpool for all common mental health problems and specialize in working with:
Stress
Relationship or family problems
Anxiety
Life changes such as retirement or parenthood
Living with chronic illness
Depression
Abuse in Childhood
Grief & loss
Sleep problems


My Liverpool counselling rooms are centrally located on Hope Street in Liverpool City Centre and in South Liverpool on Ullet Road, at the Smithdown Road end, L17. Both are easy to travel to by public transport and have parking nearby. My Ullet Road room is in a fully accessible building.

As well as offering self-funded sessions, if you have health insurance cover to see a counsellor either privately or through your employer I am a registered provider for Axa PPP Healthcare, Aviva, BUPA, Cigna and VitalityHealth private medical insurance. See FAQ page for further details on all of the above.